About Versatec
| | |
| --- | --- |
| | Many people who inquire about our machines may not know much about our company. Please take a brief moment to read a little about Versatec as this information is important to understanding our role in the PCB assembly equipment industry. |
Who we are
Versatec is a manufacturer. We are a company made up predominantly of former Contact Systems, Inc employees. The highly skilled workforce that produces new and remanufactured machines today is the same workforce that has been building these machines for years. Versatec uses the same manufacturing methods and processes ensuring the high quality and reliability these machines have become known for.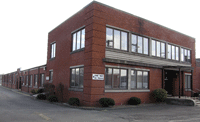 All manufacturing, administrative and service activities are conducted in our facility located in Danbury, Connecticut.
---
Versatec is the owner of the intellectual property of Contact Systems, Inc and the only certified machine producer, remanufacturer, and service center of Contact Systems™ machines.
---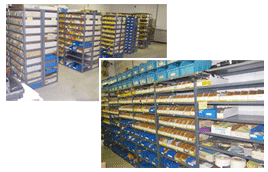 We maintain sufficient stocking levels of new and reconditioned spare parts in our expansive stockroom for all of Contact Systems™ recent products including many hard to find items for legacy products as well.
Our engineers work diligently to prolong your machines life through a comprehensive sustaining engineering effort. We find replacements to obsolete or end-of-life components and test them at our factory. We create and document retrofits and make them available to our customers to ensure their machines will continue producing product well into the future.

When you buy a pre-owned machine from Versatec it is completely remanufactured following a regimented process. Click here to see an example of this remanufacturing process of the CS-400E.
Machines purchased from Versatec come with a warranty that we can back up. When you purchase a machine from us you will benefit from free telephone and email support. You will benefit from discounted spare parts, discounted training and service rates. Our service department is available to take your calls should any issues arise. When you inquire about a spare part our customer support specialists can give you pricing and availability information on the spot.