The C5 Series SMD Placement Machines
Four different models to cover a vast range of SMT manufacturing requirements. All models are built on the same platform with the rugged construction.
The C5 is the ideal Pick and Place machine for medium volume manufacturers, especially those with frequent job changeovers. Its high feeder capacity and fail-safe feeder mounting system gives you the option to load one job while another is running. Operating features that are built into the C5 make it one of the most productive machines in its price range.
Single Beam SMT Placement Machine C5-192

Dual Beam SMT Placement Machine C5d-256

C5 Series Specifications
Model Designator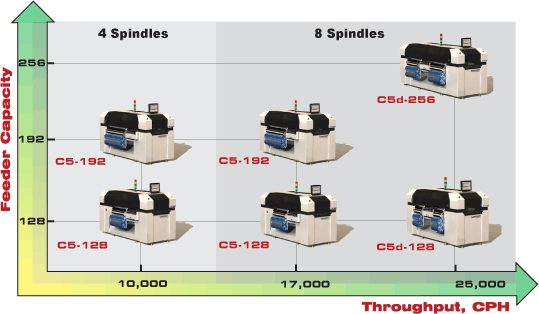 The C5 Series Base Configurations
C5-128 Flexible SMT Placement Machine. Price / Performance Leader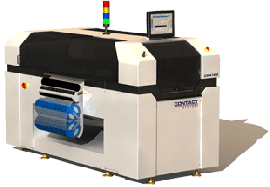 128 x 8-mm Feeders
9,400 to 14,200 CPH
Up To 22 Matrix Trays
4 or 8-Spindle Heads
FlexiFix Board Mounting System or The Board
Conveyor with optional Auto-Rail Adjust
C5-192 Single Beam SMT Placement Machine.Versatility without Compromise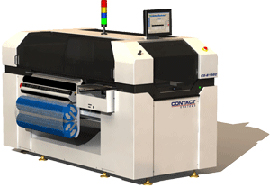 192 x 8-mm Feeders
9,400 to 14,200 CPH
Up To 17 Matrix Trays
4 or 8-Spindle Heads
FlexiFix Board Mounting System or The Board
Conveyor with optional Auto-Rail Adjust
C5d-128 Dual Beam SMT Placement Machine. Fast and Flexible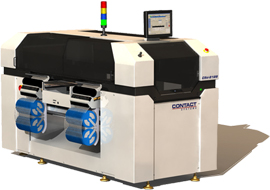 128 x 8-mm Feeders
22,500 CPH
Up To 30 Matrix Trays
Two 8-Spindle Heads
Auto Centering Board Conveyor
C5d-256 Dual Beam SMT Placement Machine. The Ultimate Single Machine Solution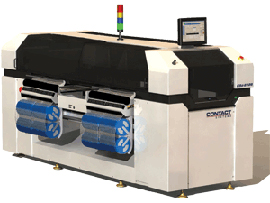 256 x 8-mm Feeders
22,500 CPH
Up To 30 Matrix Trays
Two 8-Spindle Heads
Auto Centering Board Conveyor

Top

Home
»