The C5d (First Generation) SMD Placement Machine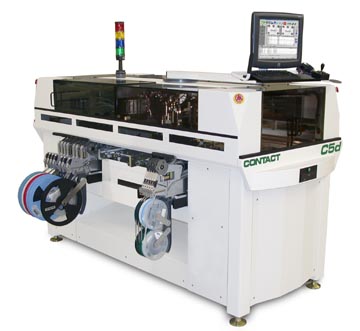 The C5d is ideal for medium/large volume manufacturers.
Unlike most competitive high speed machines, the C5d can place a full range of components, thus it is both a flexible machine and a "chip shooter". While its 22,000 cph maximum placement rate is impressive, its actual throughput on production boards is even more so. That's because with dual beams, while one head is picking, the other is placing, virtually non-stop.
Places all components from 0201 to 75mm square and 100mm x 50mm rectangular
400mm x 460mm (15.7" x 18.1") placement area - 600mm x 460mm (23.6" x 18.1") optional without loss of feeder capacity
100% vision centering for all components
Compact 39" x 86" (991mm x 2184mm) footprint
Linear motors require no maintenance....Ever!
Smart feeders for error free job changeover
Optional component traceability
Windows XP™ operating system
Color touch screen monitor, and wireless keyboard & mouse operator controls
Offline programming, component inventory, and production reports all accessible from central database
Access matrix trays without loss of feeder capacity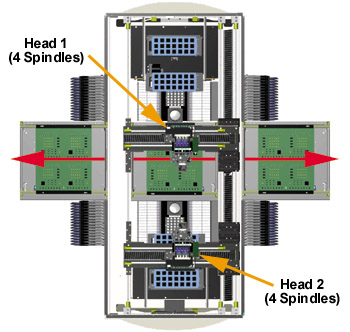 C5d Catalog