Ergonomic Design of CS-400E Cut & Clinch Inserter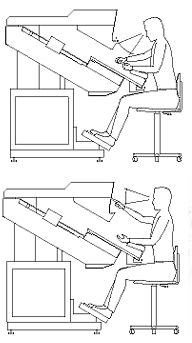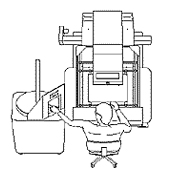 The CS-400E has been designed for maximum operator comfort and efficiency.
The table is set at a 30 degree angle to prevent fatigue, and your operators will appreciate the padded armrest and adjustable footrest.
The touch screen monitor, which controls most operator fuctions is at eye level and within easy reach of any operator.